Dear Readers, could it be that Summer is almost over? Next week will usher in September, and on my side of the hemisphere the leaves will begin to fall. Well, let's just be honest. In Southern California we have two seasons, hot and cold. The leaves turn and fall in December!
As I've lamented so many times before, I am really falling in love with Hawaiian prints. Some of it due to the amazing dresses I see at the Record Hops and Vintage Events. And some from all the Tiki parties that the Fella attends.
I sat glued to my Instagram when all of you were at Tiki Oasis. It inspired me to really look deep into the depths of the internet for Hawaiian print items. Let's share some amazing dresses and affordable patterns I've found!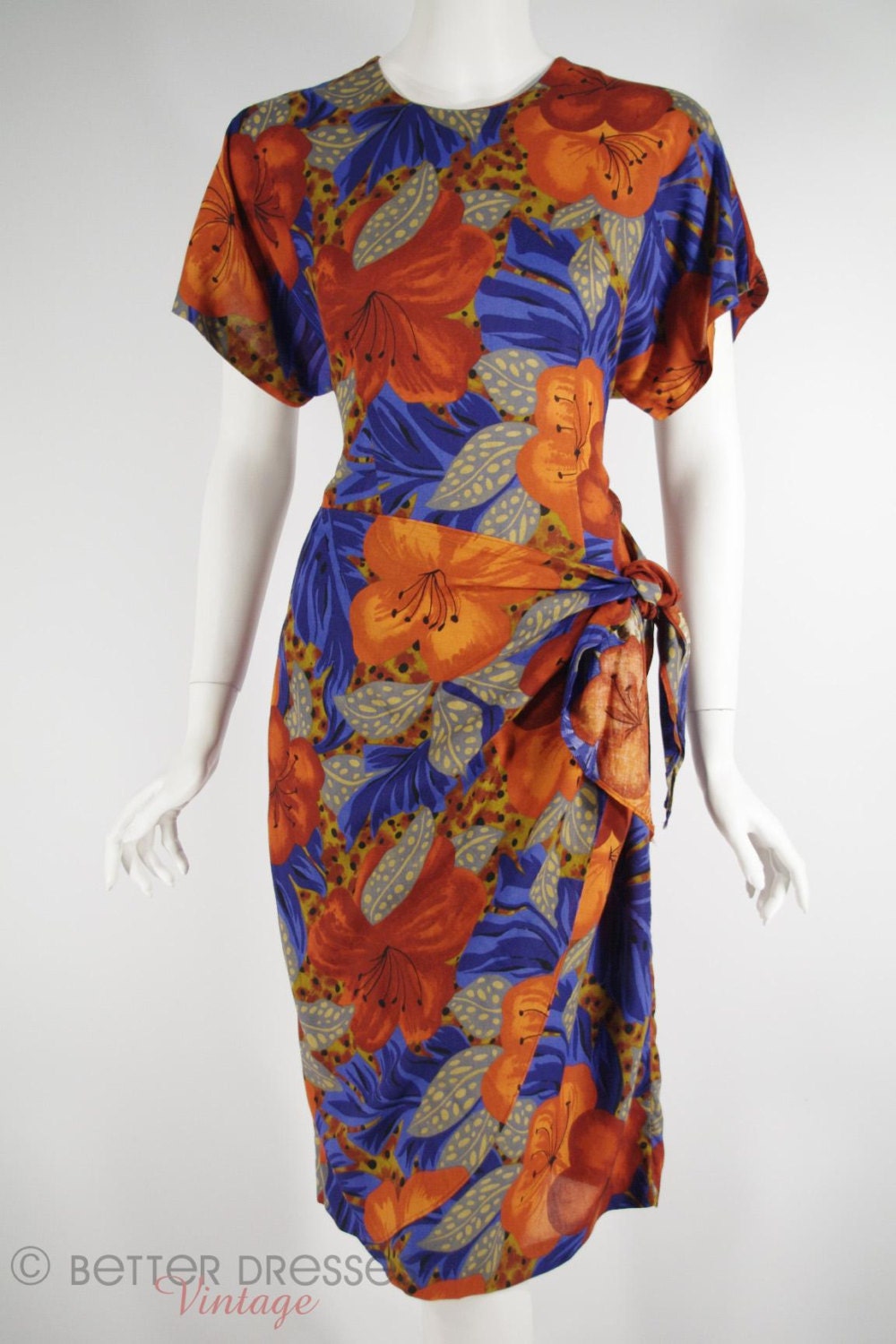 Now this says, "80's does 50's" - but, I think this dress looks more 40's with the kimono style sleeves. I think with the proper hair and bangles -- this dress could rock! And you really can't beat $40.00